The mourners all in black sit clutching rosary beads, lunch boxes, autographed photographs and patches. Tears stream down their faces as a steady rain falls from the gray sky, dripping off the tree branches and leaves. Shirley Partridge stands up wearing a black velvet trouser suit, her hair glowing beautiful and blonde on this dreary day. The white casket has not yet been lowered into the black, yawning rectangle beneath it.
Shirley smiles slightly and begins, "To quote Stephen Adley Guirgis, 
'No parent should have to bury a child … No mother should have to bury a son. Mothers are not meant to bury sons. It is not in the natural order of things.'"
People start to sob loudly but she continues, "But we know in truth that this is the natural order of things. There are a lot of things that are painful that grow from the bitter harvest of truth and we should never forsake the opportunity to eat deeply from that fruit, even if it's taste is ever so bitter."
Tears well up in Shirley's eyes as she continues, "Keith was the apple of my eye and now we plant his seed into the earth so his truth can take root and grow like the living vine that is everlasting."
The mourners slowly start to rip at their black clothes until they sit and stand naked, shivering in the relentless downpour of rain. Laurie, Danny, Christopher, Tracy and Rueben sit stoically, as tears flow down their faces, pooling onto the ground, mixing with the rain and the mud.
Bobby Sherman clad in all purple, stands up holding an ancient, dented silver bell and hits it with a wooden stick causing it to ring loud and pure all over the graveyard. As he rings the bell over and over again, the white casket is slowly lowered into the black doorway of the Earth.
As Shirley and Laurie and Danny throw handfuls of dirt onto the casket, Christopher and Tracy sing in unison with trembling voices:
There's an aching in my head
From this bed I can't get used to
It's these little hours in the dark, I dread
As I spend my first night alone without you
Half of me has gone away
Gone the love I learned to cling to
Tomorrow I'll have to find a way
To live the rest of my life alone without you…
The Partridge Family Temple would like to thank David Cassidy, a.k.a. Keith Partridge for his existence and his ongoing inspiration. His music, his voice and his many amazing appearances on television. We will never forget you as you have never forgotten your fans. We celebrate your life in the New Forever and we hope one day to be united in Albuquerque with you in the Land of Milk and Honey.
Rise Invictus Partridge April 12, 1950 – November, 21, 2017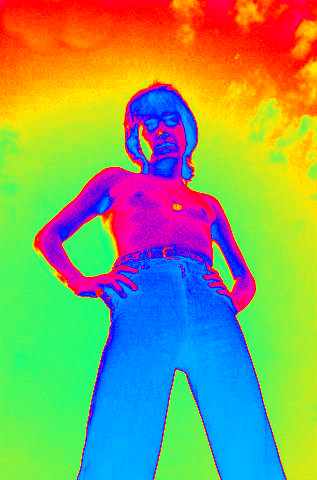 SaveSave
SaveSave